Mocha Chocolate Crisp; 12ct Box
Regular price
$32.99 USD
Sale price
$32.99 USD
Unit price
per
Sale
Out of Stock
*12 delicious prebiotic protein bars per box
Ingredients & Nutritional

   
This product is manufactured on equipment that also runs wheat products. All lines are cleaned and tested to contain 10 parts per million (ppm) of gluten or less, which is twice as strict as the FDA's standard. We're happy to be 100% compliant with GFCO standards.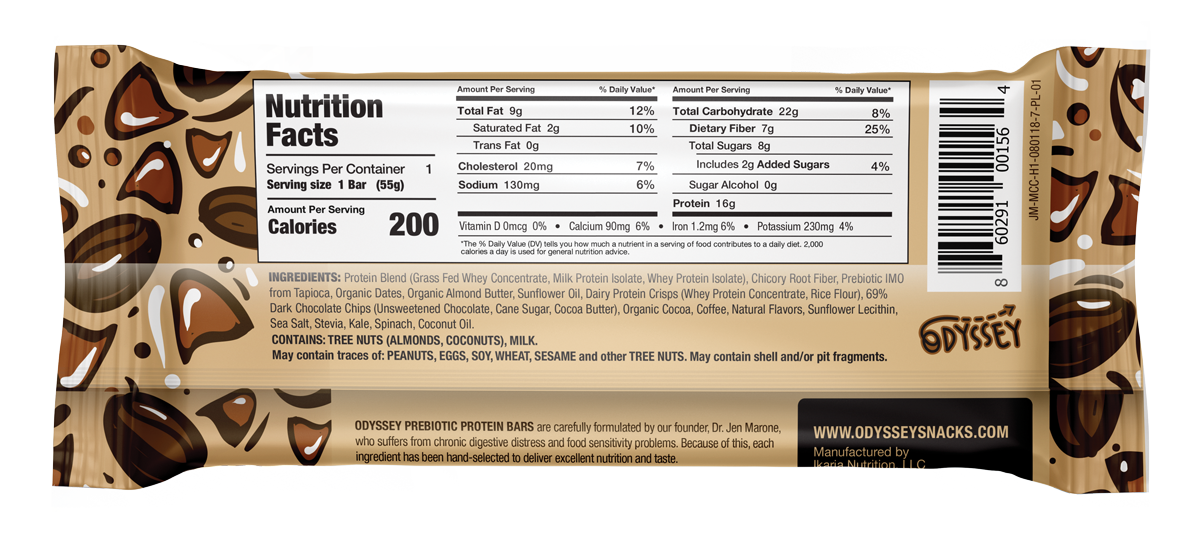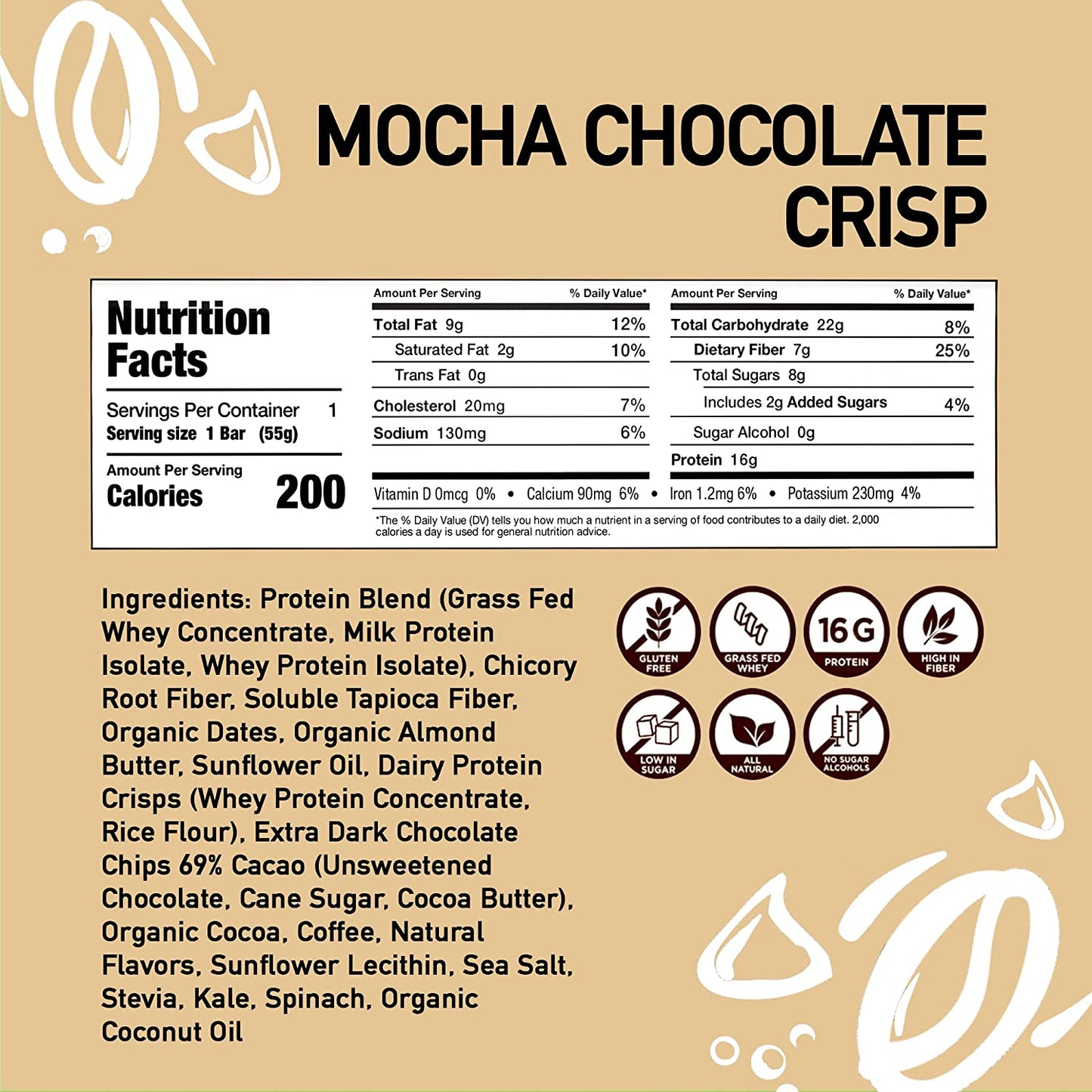 Healthy and yummy
Good taste, good fiber and clean bar. No sugar alcohols. Good protein bar.
Best Protein Bars I Have Had
I feel like I have tried many protein bars, all of which I haven't like very much due to bad ingredients or they just didn't taste good. Then I came upon these ones, they have good ingredients and they taste AMAZING! I eat them pretty much every day for breakfast or lunch and I really need to get more. I also let my brother have some of them and he loved them as well! I would definitely give these a five star!
The best flavor of any bar ever!
I love the flavor of these bars. When I run out, I cannot find a worthy substitute. I'm doubling up on my order.
Soooo yummy!
This was the best flavor alongside the Banana!
Surprisingly Tasty!
I have tried so many protein bars in my day! I appreciate the ingredients in this bar and the taste is actually really good! Not too sweet, but there is a crunch from the crisps and chocolate chips! I will definitely order these again!
Amazon Reviews
Real Food,
Healthy Ingredients
Prebiotic Fiber
chicory root
Chicory root is our favorite form of inulin, a prebiotic fiber that supports the good bacteria in the microbiome.
Natural Sweetener
organic dates
Dates are the main sweetener in our bars instead of those bad-for-your-gut sugar alcohols that a lot of other protein bars have.
Superfoods
kale, spinach, quinoa crisps
We put so many delicious organic ingredients in our bars that your taste buds will have zero idea superfoods are even there, but your gut will..
What's with all the prebiotic talk? In short,
probiotics eat prebiotics.
Prebiotics are food for the trillions of probiotics that live in your gut. Probiotics need to eat prebiotics to survive. You need both working together to improve the digestive process.
Most protein bars today aren't great for your digestive health, cause bloating, and contain processed ingredients.
Luckily, we're here to help!
Odyssey supports your digestive health with prebiotic fiber. Our bars also contain all natural sugar and zero sugar alcohols. And to top it all off, they have amazing taste thanks to the real flavor they get from the real foods we put in them.